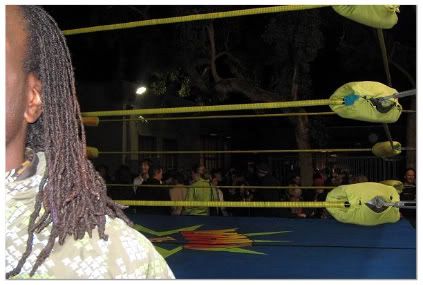 It's been a while since I did one of these, and I figure I drop a little something featuring tracks from two of my favorite producers, The Alchemist & DJ Premier. Tracks & link under the cut…
1. Edo G. – Sayin' Something

Before Puff raped him for that Mary J. song.

2. Infamous Mobb – IM3

Weed carriers, take note: this is how you make the most of your mic time.

3. Pharoahe Monch – No Mercy f. M.O.P.

Two of the most overlooked just get nasty on your boy Al's soundscape.

4. Pitch Black – Revenge

Sad that they did a song with Teddy Riley called "Geechy" on the first album. That killed my opinion on the boys from the bEast.

5. Prodigy – Rotten Apple

When Conspiracy Theory P can actually quiet all those voices in his head for a few minutes, he comes up with some actual listenable shit.

6. Teriyaki Boyz – You Know What Time Is It!?

Nigo's crew go in on Primo's boom bap. Subtitles not included.
DOWNLOAD: Mek Dot's Jukebox