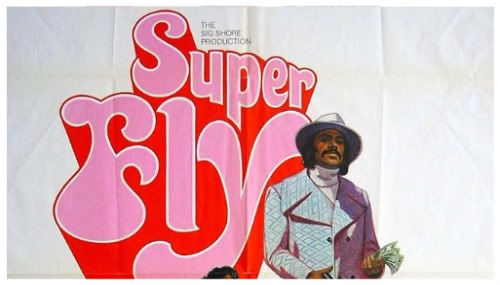 You already knew this was coming. And the moral undertones of this flick has been deeply embedded into hip-hop culture; without this flick things like Scarface and Only Built For Cuban Linx… may have never existed. And as always, if you're digging this, hit up Gangstarr Girl for a fresh take on hip-hop, politics, fashion and other worldly and wordy things through the eyes of a New York-helmed around-the-way girl. Without further adeiu…
Synopsis:
Superfly is the story of Priest (Ron O'Neal–R.I.P.), a cocaine dealer realizing that his life will soon end with either prison or death. He hatches an exit strategy from "the life" which includes his biggest deal ever–making his last big score by obtaining 30 kilos. He goes on a hunt for major keys but his superiors in the mob find out his intentions and want in on the cash. Will he dodge their bullets or break free for good?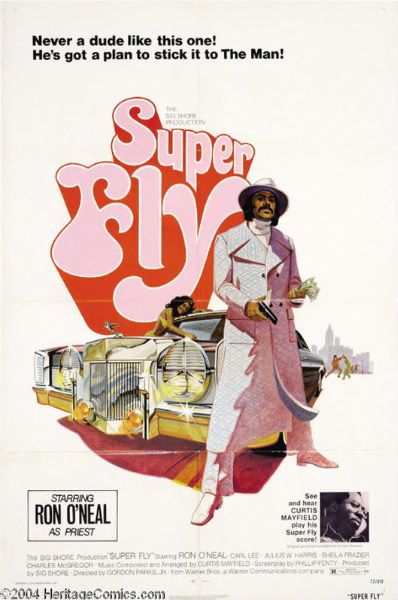 [youtube=http://www.youtube.com/watch?v=AmZjD2UWoso]
Facts:
Gordon Parks Jr. made his directorial debut with this film (his father made his directorial debut with Shaft, featured a few weeks ago).

This film was the number one grossing film on the week ending Sept. 27, 1972.

Estimated production cost was $149,000 and the overall box office earnings were $18,900,000 (which was major back then).

Soundtrack:
Composed by the honorable Curtis Mayfield (R.I.P.).

Peep the way "Superfly" dresses and you can definitely see his influence on quite a few rappers, primarily Snoop Dogg (also see The Mack). Speaking of Snoop, Mayfield is an obvious person when it comes to samples in hip-hop. Everyone from The Beastie Boys to Biz Markie to Audio Two have dabbled in Mayfield samples specifically from the Superfly soundtrack–one of the most popular movie soundtracks ever (blaxploitation aside), also heralded as one of Mayfield's best albums period.
DOWNLOAD: Beastie Boys – Egg Man
DOWNLOAD: Curtis Mayfield – Give Me Your Love
My favorite joint off the soundtrack is "Gimme Your Love," also sampled on Mary J's My Life album as far as I can recall. Let me know if you think of more.
DOWNLOAD: Mary J Blige – I'm The Only Woman
Bonus:
Just to step away from hip-hop for a minute, Fishbone actually remade "Freddie's Dead," but I'll let you find that one on your own.

And lastly, bringing it back to hip-hop, Snoop remade Curtis Mayfield's "No Thing On Me" (NOT from Supefly) for his 2004 LP, Rhythm & Gangsta: The Masterpiece (but changed the title to "No Thang On Me" instead).