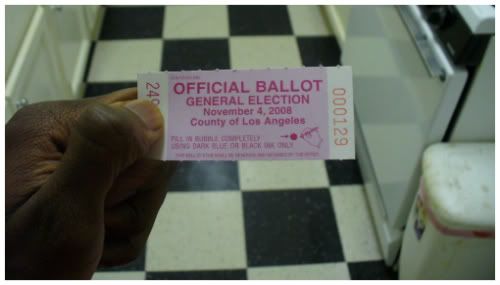 Here's the deal, party people. Since today is obviously an important one in American history, I wanted to do an interactive, continuing post that everybody can participate in. All you have to do is take a photo of yourself voting (like mine above [1]), and shoot an ImageShack/Photobucket/etc. link in this post's c-section as well as the state you voted in, and your photo will be posted as well. Let's shake up the world, people. UPDATE: Simply show your support now, and your pic will go up.
[1] I voted by mail three weeks ago, hence the reason my picture was taken in my kitchen.
SWITCH
Dave, New Jersey

the ill one, New Jersey
bugsy, Las Vegas
Amanda Diva, New York
Casa Dinero, Portland, Oregon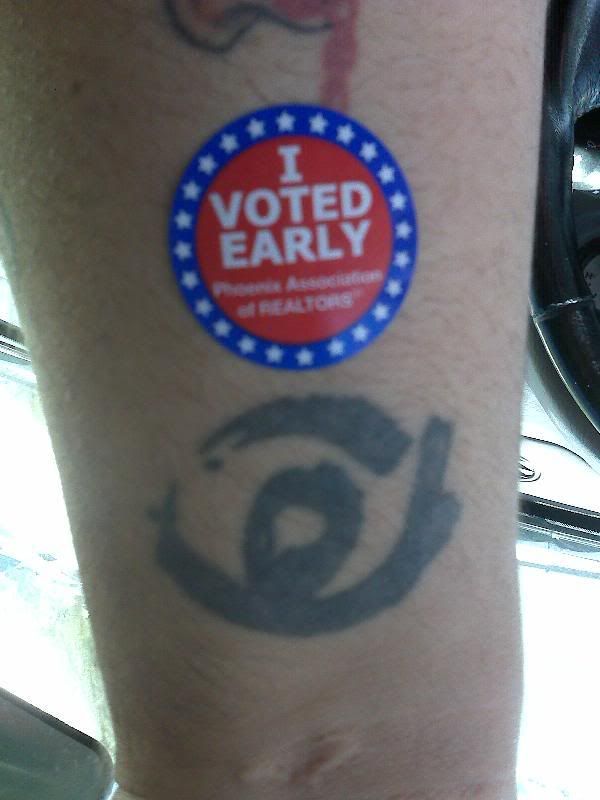 ROK, Phoenix, Arizona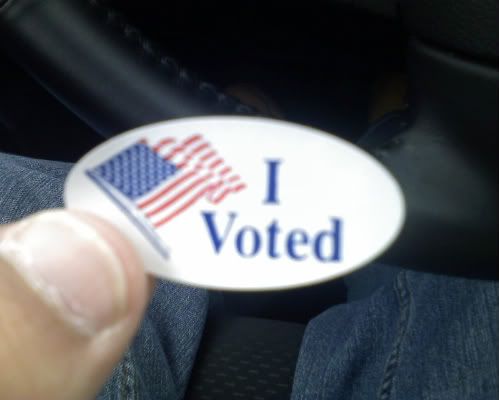 RL, Florida
SXCASS, Florida
Damien, Fresno, CA
Kameron, North Carolina
m., Georgia
Big Homie, Washington, DC
TLBlogger, New York
Belize, Arizona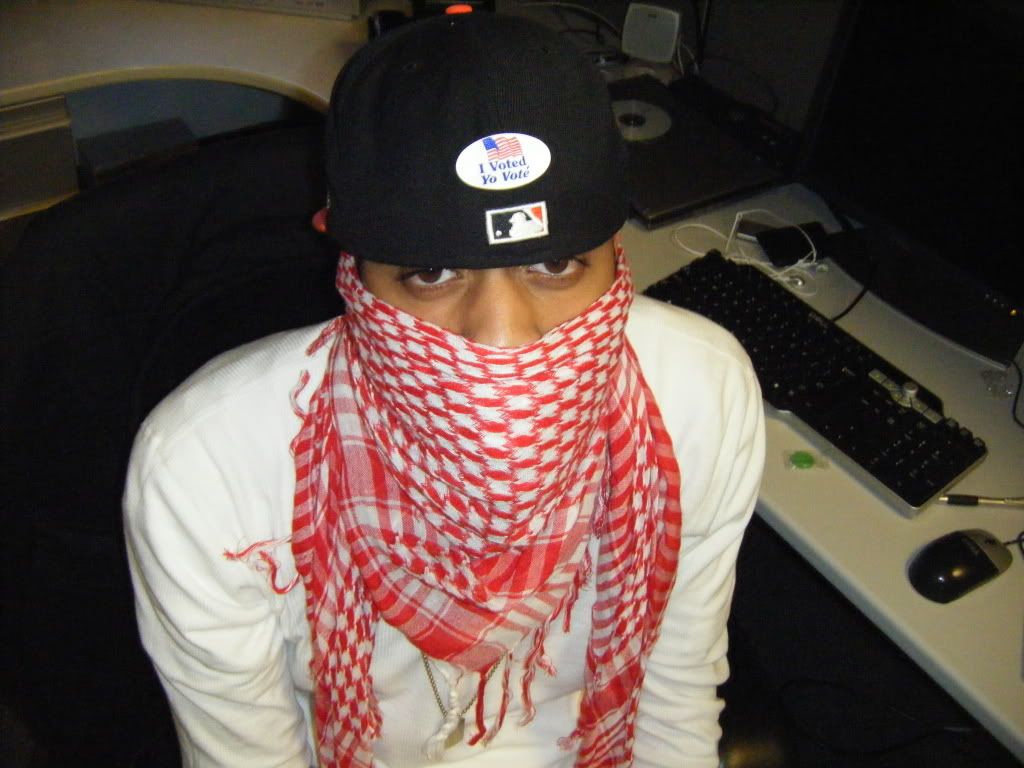 V.P., California (by way of Michigan)
Mr. W3st, California
Dallas Penn, New York
Cannons, California
J. Wonder
KNOWxONE, Hawaii
Mr. G, Maryland
Mike G, Pittsburgh, Pennsylvania
D. Lincoln, Arizona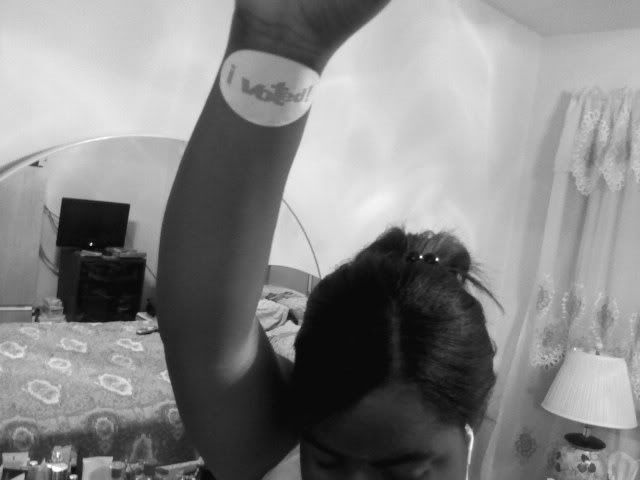 dojo., Chicago, IL
YaYa!, Arizona
J.S.
DJ Jav
PANCAKES!