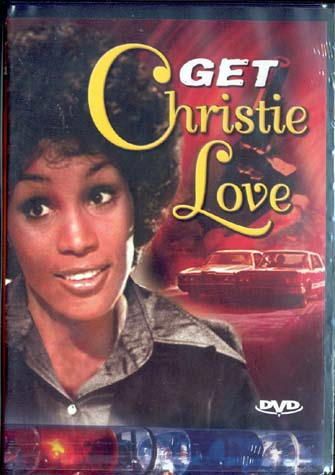 Alongside movies, blaxploitation also hit the television as well. Here is one such breakthrough. And as always, if you're digging this, hit up Gangstarr Girl for a fresh take on hip-hop, politics, fashion and other worldly and wordy things through the eyes of a New York-helmed around-the-way girl. Without further adeiu…
TV Series (1974-1975)

Get Christie Love was a groundbreaking TV series starring Teresa Graves as a fearless police woman, airing on ABC. It was groundbreaking for obvious reasons. This was the first time an African American woman was the sole star of a TV series and it was the only successful TV series spawned by the blaxploitation genre. Teresa Graves was originally a part of the cast of the comedy sketch series, Laugh-In (pre-SNL) but amid skepticism, made a wonderful transition from comedy to drama. The widely popular, 60 minute show ran for a year. Graves was nominated for a Golden Globe for Best TV Actress in a Drama (1975) and won a TP de Oro (Spain 1977) award for Best Foreign Actress.
I couldn't find a trailer, but here's an opening scene from an episode (she makes her intro at 0:42):
[youtube=http://www.youtube.com/watch?v=FM4TyueXENQ]
Graves was just as influential to the image of the Blaxploitation heroine as Pam Grier. I used one of her outfits for inspiration for my own Halloween costume (but I'm just too lazy to post it right now).