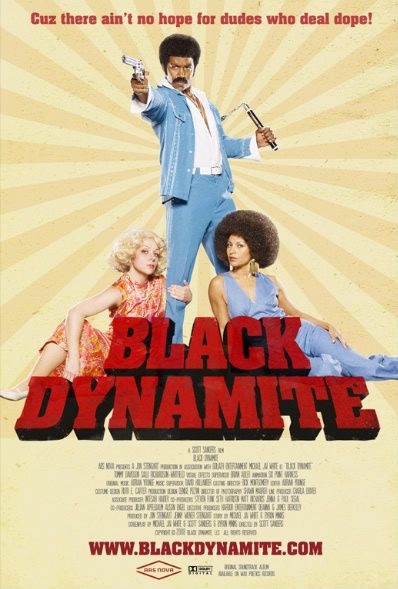 As always, if you're digging this, hit up Gangstarr Girl for a fresh take on hip-hop, politics, fashion and other worldly and wordy things through the eyes of a New York-helmed around-the-way girl. Without further adeiu…
Knowing my affinity for Blaxploitation movies, my coworker Rob the Music Ed im'd me a link to today's movie, back in October.
2009

That's right, 2009! First there was I'm Gonna Git You Sucka, then Jackie Brown, so it's about time there was a millennium version of a blaxploitation genre tribute. In the tradition of Willie Dynamite and Black Belt Jones, Michael Jai White (hellooooooo nurse!) stars as Black Dynamite. 
[vodpod id=ExternalVideo.774384&w=425&h=350&fv=]
I didn't post it in October because back then there weren't too many details. But I found out yesterday that not only did it receive standing ovations at the Sundance Film Festival (good looking out Matt B.), but Sony Pictures picked it up for about $2 million. There is no official release date but I'm excited. Staring at Michael Jai White on screen for 90 minutes is more than welcome. 

Facts:
Michael Jai White co-wrote the screenplay and co-produced the story. 

P.S. Speaking of paying homage, Entertainment Weekly reported back in 2001 that LL Cool J was tapped to star in a remake of Dolemite. I haven't since heard anything more about that, have you?