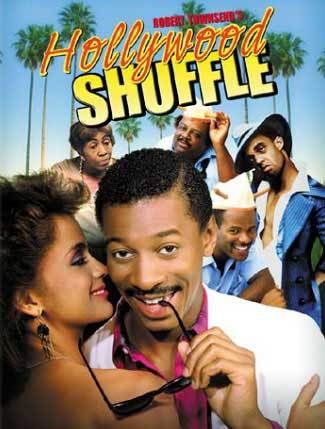 And as always, if you're digging this, hit up Gangstarr Girl for a fresh take on hip-hop, politics, fashion and other worldly and wordy things through the eyes of a New York-helmed around-the-way girl. Without further adeiu…
1987

Hollywood Shuffle is the anti-Blaxploitation film. The Blaxploitation genre had a tremendous impact on culture, but in trying to break stereotypes and diversify the images of Black people in film, the films still were very stereotypical. Hollywood Shuffle is a satiric look at African American actors in Hollywood. It's the story of an actor limited to stereotypical roles (ie pimp, hustler, slave, mandingo, etc) because of his ethnicity, who dreams of making it big as an esteemed actor.
I can't front, even though Robert Townsend was trying to get a valid point across, the film was still pretty funny. [Insert pimp voice here] I ain't be gotten no weapons…
[youtube=http://www.youtube.com/watch?v=j5lRxot28Zs]
Fact: While Robert Townsend was director, he also co-wrote with Keenen Ivory Wayans.