This was the first thing I thought of when I read this tweet from CNBC today (June 30th):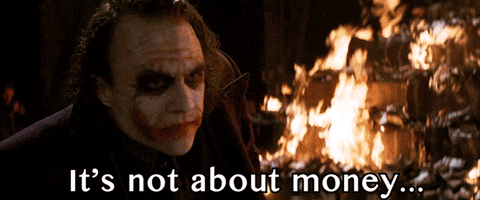 It is being reported that Apple Music has been exploring options to obtain TIDAL, the streaming service primarily owned by JAY Z, from the mogul. TIDAL has been performing, at best, underwhelming since Jay acquired it in early 2015. Despite the exorbitant rollout, the service has struggled to keep up with the rapid pace and growth of its main competitors, Spotify (which has approximately 30 million paid subscribers) and Apple Music (which has approximately 15 million subscribers).
Despite exclusive releases and debuts from projects by Lil Wayne (Free Weezy Album), Beyoncé (LEMONADE) and Kanye West (The Life Of Pablo), TIDAL currently sits at approximately 4.2 million subscribers.
Apple Music appears to be after the "artist exclusivity" deal that TIDAL has with various musicians, allowing the streaming service to debut new music and projects from them first before any other streaming platform. There is also a possibility that Apple Music is interested in gaining access to Prince's expansive catalog, as TIDAL is the only service that offers them.
TIDAL is also not without its fair share of controversy either. Kanye West and the streaming service are the subject of a potentially multi-million dollar lawsuit, while JAY is facing a $5 million class-action lawsuit from both The American Dollar band member John Emanuele and the Yesh Music, LLC publishing company.