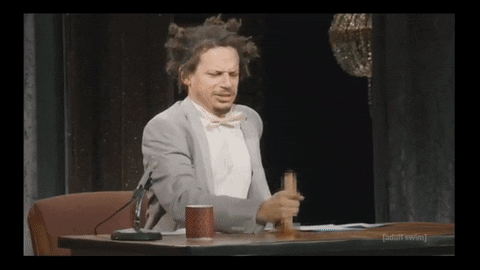 I rarely watch The Eric Andre Show, not because I don't like the show but because I never remember to catch it. As luck would have it, however, I'd be home on the night when the premiere of its fourth season debuted, and it was… well… insane.
Amidst the random sketches and moments where Eric was being flung around the stage like a rag doll, T.I. was the show's special guest host. Now, I don't know if any of the guests that appear on the show are aware of what they're signing up for, but Tip had to deal with a zombie, a dick joke and Eric going Eric. I cried at all of this.
https://youtu.be/Jz2iS_lFi6s
Watch Eric describe the T.I. experience to Hot Ones, where he revealed that the rapper walked out a few times during the interview. Gee, wonder why?