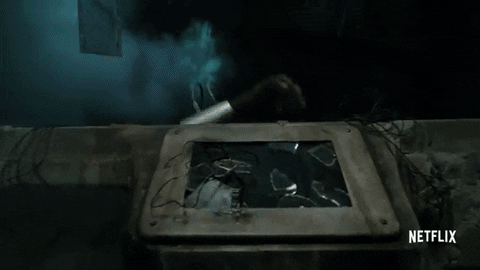 Netflix' upcoming series Luke Cage is going to be the most hip hop thing Marvel has ever done on the screen, big or small. Aside from the obvious facets (read: most of the main characters are of African or Latino descent), the show takes place in Harlem, New York, an executive producer is Cheo Hodari Coker, and the score is handled by Adrian Younge and A Tribe Called Quest's Ali Shaheed-Muhammad. Even the teaser featured Ol' Dirty Bastard's "Shimmy Shimmy Ya."
Now, as it gets ready to debut on the streaming platform on September 30th, the official trailer has been released, and it just reiterates that point in droves. Old-school classics like Isaac Hayes' "Walk On By" are played throughout. There's a sighting of the Apollo Theater, an Uptown landmark. Oh, and then there's this:
My body is ready for all of this.