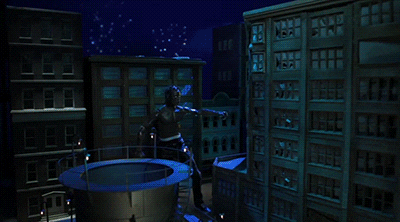 While announcing the debut of his radio show on Beats 1, Travi$ Scott revealed that he will release a video for his Rodeo single "90210." Proclaiming it as crazy, Scott comes through on that vow.
Directed by longtime videographer Hype Williams, the video is a stop-motion affair starring the La Flame action figure that adorned the cover of Rodeo.
Toy Flame is raising carnage, kicking over buildings like it was "New York, New York" and even engages in some fornicating.
Check it out below and be sure to watch Scott and Young Thug's "Pick Up The Phone" video if you haven't already.