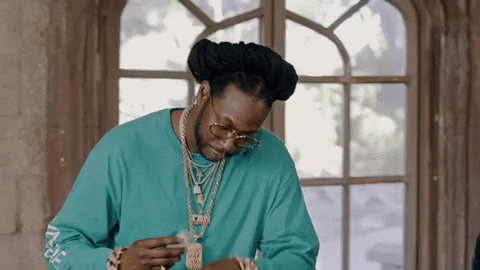 You know how there seems to be a reality show about everything? There's dance-oriented shows, competitions that pit child cooks chefs adult chefs, tattoo-related programing, and even shows about gigolos.
I say that because 2 Chainz's Most Expensivest Sh*t is very similar in the sense that the most seemingly innocuous thing could be turned into an abundantly overpriced item. Take this episode, for example: popcorn.
Joined by Nyjah Huston, currently the highest paid skateboarder in the world, Young Tauheed tries out some kernels from Berco's Billion Dollar Popcorn. Sounds basic enough, until you realize that the popcorn is coated in both 23-karat edible gold flake and the most expensive Danish salt in the world. The cost? Five dollars a kernel.
At that point, I'd be treating the salt like a cocaine line too.