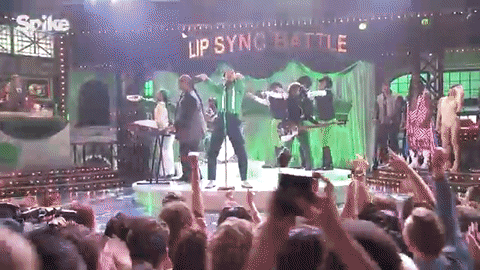 Spike TV's Lip Sync Battle is one of the network's best and most successful shows, with its celebrity guests willing to look like complete and utter goofballs all in the name of karaoke.
This past Sunday (September 11th) the show had its very first "live" episode, and invited the likes of John Legend, Michael Phelps, Olivia Munn and Terry Crews to re-channel their inner Milli Vanilli. While Phelps — who took on Munn (who had help from Olympic gold medalists Simone Biles and Aly Raisman) — won with his rendition of Eminem's "Lose Yourself…"
…John was the show's MVP, as he brought out the legendary Stevie Wonder for a rendition of André 3000's "Hey Ya!"
This show is insane, and the DopeHouse is here for all of it.