Currently on the road for his Magnificent World Tour, Chance The Rapper stopped by The Cruz Show of Los Angeles' Power 106 to speak on a variety of topics.
Among the usual ditties — talking Coloring Book (he mentions that in 2017 SoundCloud streams will be eligible for GRAMMY consideration), getting interview-bombed by Beyoncé, his performance of "No Problem" on Ellen, and attending Kanye West's Saint Pablo Tour, he revealed that he and West are in fact working on 'Ye's mythical Good Ass Job.
Acknowledging that it may likely come after Drake and Kanye's joint album, he delves a bit more into what he previously said with Zane Lowe and reveals that GAJ will actually be a joint project between the two, and that two songs have been done so far.
"That's something that's been a dream for me," Chance says.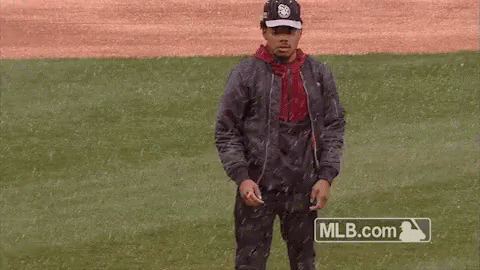 Watch Chance's extensive interview below. Head to roughly the 17:30 mark to hear him talk Good Ass Job.