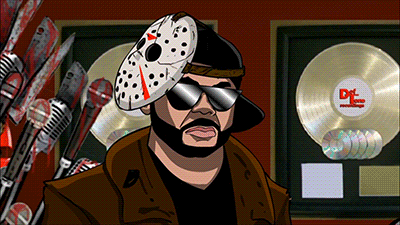 How's this for reinventing the the posse cut wheel.
Earlier this year, Joell Ortiz teamed with producer Domingo on That's Hip Hop.
The album was highlighted by "Kill At Will," which featured the likes of Snow Tha Product, Token and Big Daddy Kane. Joell brings all of them back, as well as Chris Rivers, for a massive posse cut/remix.
The (literally) animated track, drawn by Matt Cassero, can be seen below.