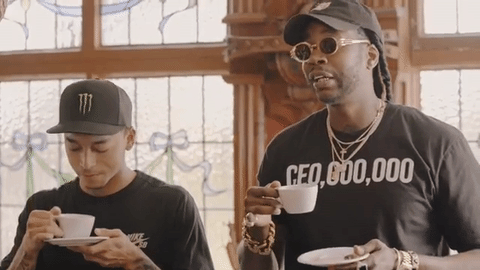 A car that retails (resells?) for $250,000.
Popcorn that is covered in gold.
"Dog-like" kittens that can cost $165,000.
2 Chainz has seen, done, petted, and ate a lot of unreasonably sky-high things throughout his GQ series Most Expensivest Sh*t, but this time he decides to kick it up a notch.
In this episode, he goes cupping — or, coffee tasting — with Jeremy Kuempel, proprietor of Blossom Coffee. While savoring some high end java, he is then introduced to Kopi Luwak, a $600-per-pound brew made from the feces of civets.