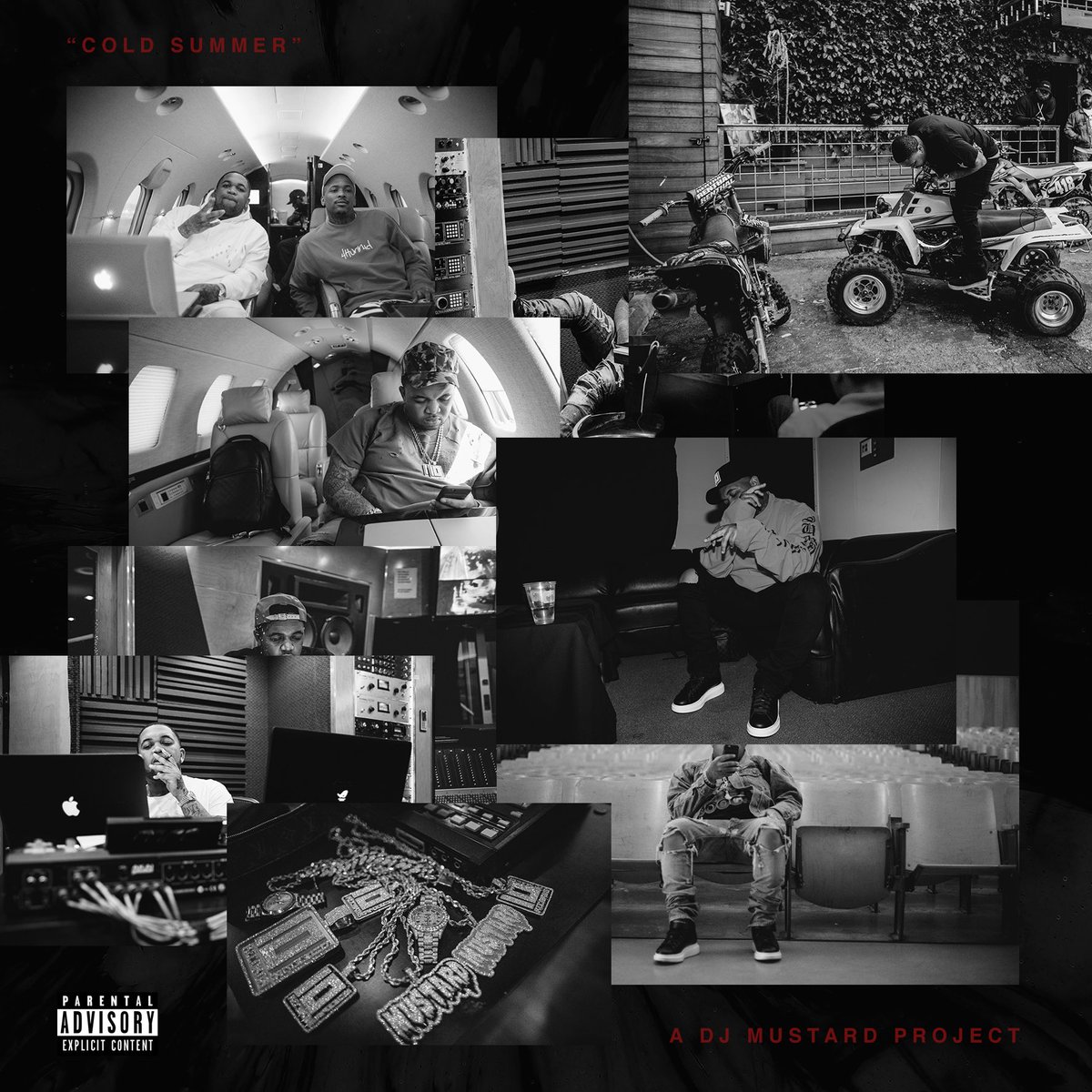 While he works on 400 Summers with YG, DJ Mustard comes through on his word, and drops his new Cold Summer project right before September comes to an end.
Led by "Don't Hurt Me" with Nicki Minaj and Jeremih, the projec arrives at 14 tracks with features from Ty Dolla $ign, YG, Meek Mill, RJ, Jeezy, Nipsey Hussle, Rick Ross, and more.
Press play on Cold Summer below and head to iTunes to grab a download.
"Been A Long Time" f. YG & Ty Dolla $ign
"Ridin' Around" f. Nipsey Hussle & RJ
"Want Her" f. Quavo & YG
"Dope Boy" f. OT Genasis & Jeezy
"Know My Name" f. Rich the Kid & RJ
"Lil Baby" f. Ty Doll $ign
"Shake That Ass" f. TeeCee 4800 & K Camp
"Don't Hurt Me"
"Party" f. Young Thug & YG"
"Main B*tch" f. RJ
"What These B*tches Want" f. Meek Mill, Nipsey Hussle & Ty Dolla $ign
"10,000 Hours" f. Ella Mai
"Another Summer" f. Rick Ross, John Legend & James Fauntleroy