Getting invited to The Eric Andre Show could be the best or worst experience ever, but watching everything unfold is absolutely hilarious.
From Thundercat awkwardly battling a robot Hannibal Buress, to T.I's uncomfortable interview, to the Rapper Warrior Ninja obstacle course, nothing — seriously, nothing — is off limits on the show. So, naturally, when Flavor Flav agreed to go on the show, things went left immediately.
After Eric noted that Minister Louis Farrakhan, Leader of the Nation of Islam, has come under fire throughout his career as being antisemitic, anti-white and homophobic, a "low volume" microphone led to some testy words from the Public Enemy member… which eventually led to this: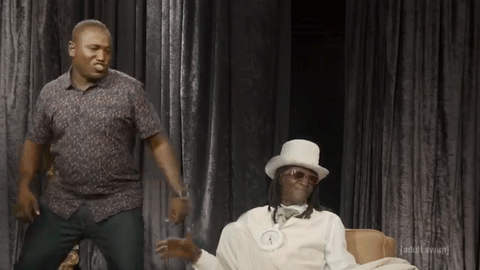 *HOWLING* at all of this.