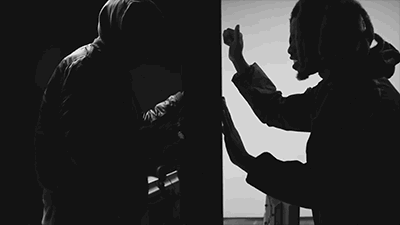 XXL Freshman Denzel Curry has spent the last month and a half on the Black Metal Terrorist tour with Boogie. After performing in his hometown of Miami last night, the tour will go on a three-week hiatus before ramping back up in November.
But the promotion of his music — namely his debut album, Imperial — continues with the video for "Zenith," which features Joey Bada$$.
The two are confined in separate black-and-white spaces, where they're matched with seemingly drugged-out prisoners trying to figure out what the hell is going on. Denzel figures out they're really not confined to anything at all, and the prisoners walk out of the building in the middle of nowhere.
Watch the JMP-directed video, premiered by Urban Outfitters, below.