At this point, comic book action flicks have invaded the list of the most successful films of all time, and they frequently are the top earners of the year.
2017 will be no different, as a pair of anticipated sequels will highlight the genre. Following the success of the R-rated Deadpool, 20th Century Fox finally did what many, many fans have been begging them to do for years: make an R-rated Wolverine film.
Simply titled Logan, the film will take cues from Marvel's 2008-2009 Old Man Logan storyline. As it is Hugh Jackman's final portrayal of the hero, the movie — which is set in the (non-Days Of Future Past) future aims to send his character off into the proverbial sunset while introducing his successor: X-23, a female clone of Wolverine. While a regular, stateside trailer was released today (October 20th), the international "red band" version showed a piece of how gritty the movie will be…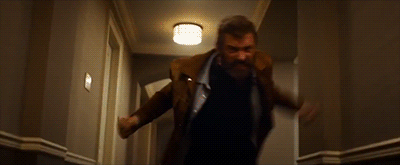 Logan (Trailer)
Meanwhile, Marvel Studios will continue on with the adventures of Star-Lord, Gamora, Drax the Destroyer, Rocket, and (Baby) Groot in Guardians of the Galaxy Vol. 2. Set after the first film, Vol. 2 will continue the exploits of the Guardians while (likely) setting up the upcoming Avengers: Infinity War saga in 2018. And, yes, the trademark humor is still there in spades.
Guardians of the Galaxy Vol. 2 (Trailer)
Logan hits theaters on March 3rd, 2017, while Guardians of the Galaxy Vol. 2 arrives May 5th.