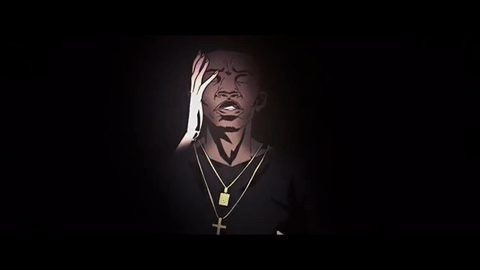 Being honest, I had to skip the second episode of The Walking Dead this week.
Yes, I'm well aware that Negan is just as ruthless in the books as he is on screen. However, that season premiere — despite the fact that I somewhat knew what was going to happen — still wrecked my mood. Thanks to the power of DVR I'll be able to watch it… just not any time soon.
I say this because Desiigner revisited his debut mixtape New English for his latest video, "Zombie Walk," and the clip takes some cues from TWD. The premise of the nine minute-long "short film" is simple enough: D's car runs out of gas, he runs into some brain-eater types, and becomes one himself. Throw a bit of animation in there, and you have one of the more elongated visuals to date.