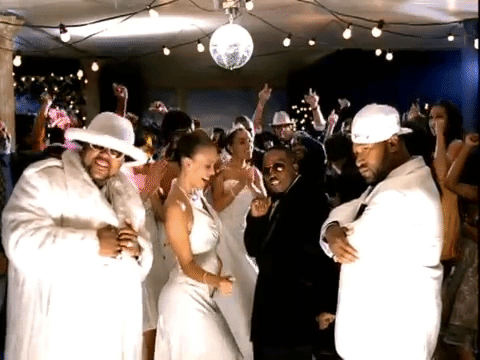 Widely considered to be one of their greatest songs ever, UGK's "Int'l Players Anthem (I Choose You)" is as beautiful as it is tragic. While it remains a party staple and one of their most popular tracks, it is also the last video Bun B and Pimp C would be in together, as Pimp (née Chad Butler) would pass on December 4th, 2007.
As it turns out, though, the song almost didn't happen. In an interview with ItsTheReal's Eric and Jeff Rosenthal, Jeff Sledge — a former A&R at Jive Records (UGK was signed to the label) — revealed that Pimp initially didn't like André 3000's opening verse.
"When André sent his piece back and had no drums, Chad was pissed off," Jeff says. "He was going off about André taking the drums out."
Jeff had to then convince Pimp C to leave the verse as is.
"Let's rock it like that because when André doing a capella and then when the beat drops, that's when your verse drops," he says. "And then you, your verse is gonna lift the record up because now the beat is rocking and your verse is kicking."
.@iAmJeffSledge shared what Pimp C first thought of Andre's verse on Int'l Player's Anthem. Watch on @Fullscreen: https://t.co/mYL4GD1JCz pic.twitter.com/iVKoBnpFVR

— ItsTheReal (@itsthereal) November 2, 2016
This isn't the first time Pimp C was at odds with one of UGK's most beloved songs. In 2010, Bun B revealed in a podcast that Pimp disliked "Big Pimpin'" as well, and didn't even want to appear in the video.
Memory lane time…