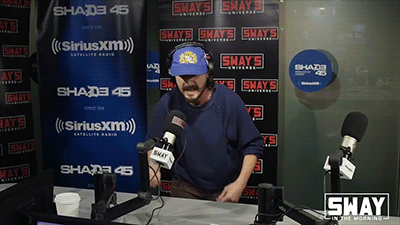 Yes, you read that correctly.
Shia LaBeouf stopped by Sway's Shade 45 morning show today (November 11th) for a brief chat, and the attention turned toward LaBeouf's tattoos of 2Pac, Missy Elliott, and Lil Yachty's favorite rapper The Notorious B.I.G. Compelled by this, Sway put the actor on the spot, using instrumentals from Missy, ("Sock It 2 Me"), 2Pac ("Ambitionz Az A Ridah"), Biggie ("Kick In The Door") and Dr. Dre ("F**k wit Dre Day (And Everybody's Celebratin')").
On the lowest of keys, he may have dropped one of the best freestyles in recent memory. He then passes the mic to Oswin Benjamin, who capably does his own thing as well.