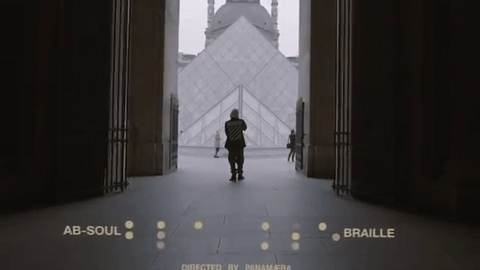 Following TDE's head honcho, Top Dawg, urging him (and MixedByAli) to finish with the mixes for the album, Ab-Soul returns with the second video from his highly-anticipated forthcoming LP Do What Thou Wilt, "Braille."
Also guesting Bas, the two touch down in Paris to hit up several landmarks while marking their own respective territory. Following his verbal assault on Rapsody's "2AM," it's safe to say that DWTW will be another strong effort from Soulo… of course, whenever he decides to release it.
Directed by PANAMÆRA, the clip can be seen below.