Man, December is gonna be crazy!
On top of tonight's releases (John Legend, Childish Gambino, Smoke DZA & Pete Rock), next week we'll be getting projects from The-Dream, J. Cole (announced today), Yasiin Bey/Dec99th, Tech N9ne, Lloyd and Post Malone.
The week after that? Gucci Mane and Kid Cudi (who revealed the new date today). And now, we can add The LOX to the list with their new album, Filthy America.. It's Beautiful, dropping December 19th.
Following three independent projects, the trio of Jadakiss, Styles P and Sheek Louch will release their third full-length through their newly-minted Roc Nation deal.
While we wait for the music, the artwork for Filthy America can be seen below.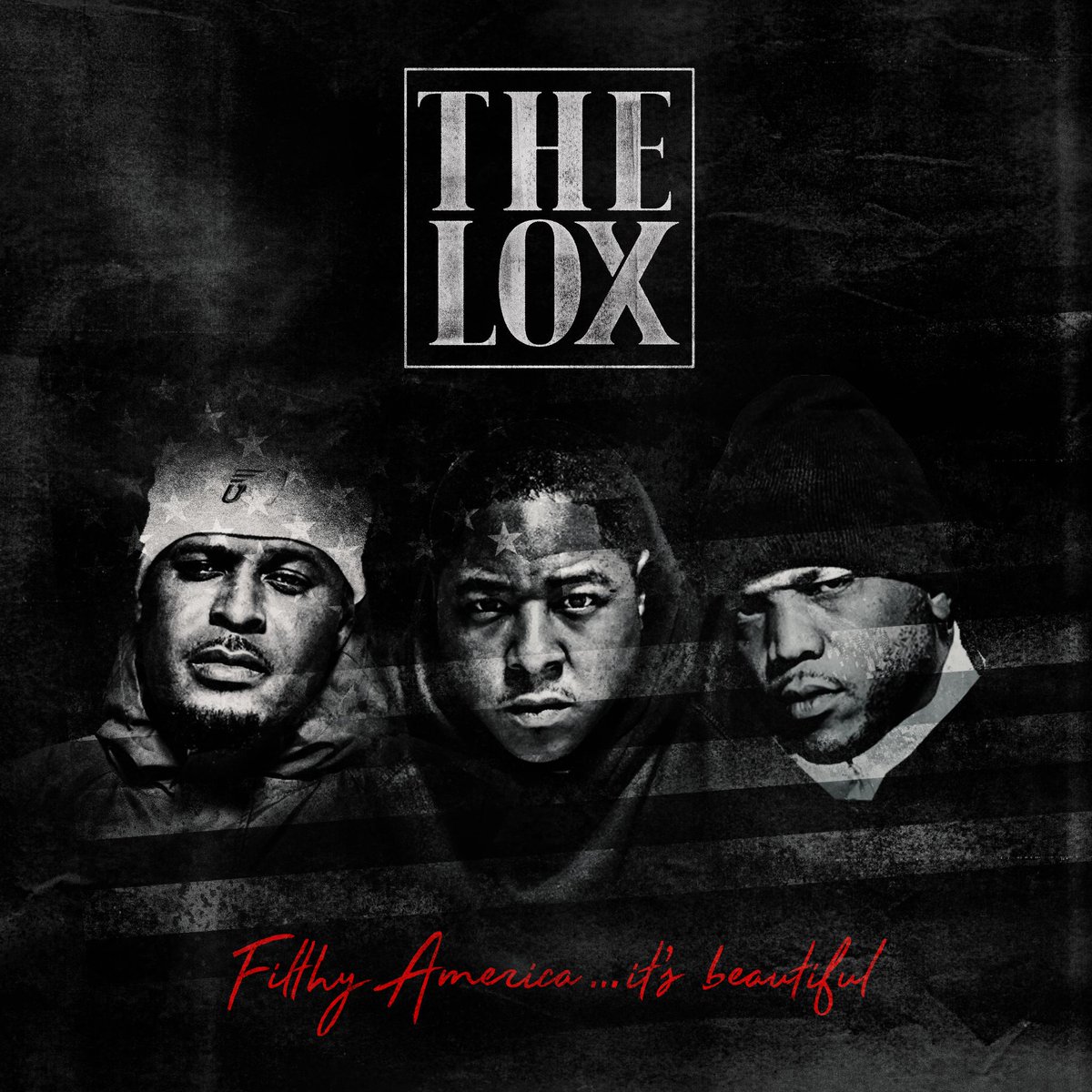 UPDATE: Pre-orders went live on iTunes, revealing the tracklist (featuring Mobb Deep, Gucci Mane, Fetty Wap, Dyce Payne, and Infa-Red) and two new singles, "Don't You Cry" and "What Else You Need To Know."
"Omen"
"Stupid Questions"
"What Else You Need To Know"
"The Family"
"The Agreement" f. Fetty Wap & Dyce Payne
"Move Forward"
"Savior" f. Dyce Payne
"Don't You Cry"
"Hard Life" f. Mobb Deep
"Filthy America"
"Bag Allegiance"
"Secure the Bag" f. Gucci Mane & Infa-Red
And as a bonus, let's take it back to 1998 with DMX's "Blackout" featuring The LOX and Hov.