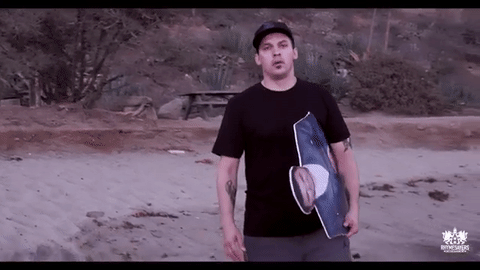 Although taking a break from their extensive touring schedule, Atmosphere will head back on the road for the second half of their Freshwater Fly Fishermen Tour (with Brother Ali, deM atlaS, Plain Ole Bill and Last Word) at the top of 2017.
For the time being, Slug and Ant reveal the fifth video from Fishing Blues, "A Long Hello." Slug offers a quick message in regards to the video:
"After a forever of running around the world and making music, we will now take a month off to sit on the beach of our minds. The sign says 'gone fishing.' See you in January."
On Friday, December 9th, Atmosphere will drop a 7″ box set, Frida Kahlo vs Ezra Pound. The seven-record set features the likes of Aesop Rock, Blueprint, Grieves, Prof, deM atlas and more, and can be pre-ordered now.