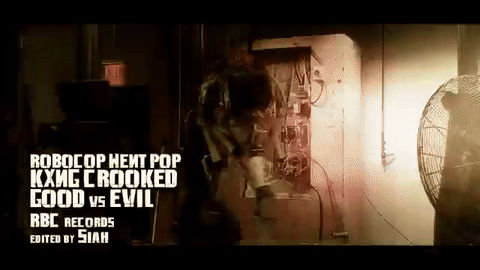 Revisiting his fiery, story-driven concept album, Good Vs Evil, KXNG CROOKED returns with a video for the interesting-titled "Robocop Went Pop."
With Crook absent, the video instead shows various footage of the decades-long systematic racism, police brutality, social injustice and an overall disregard for basic civil rights.
" Crooked is back to directly tackling the boiler-plate issues that are permeating society; exposing racial and economic injustices, unprovoked police brutality (and the glaring lack of accountability), systematic racism and a basic disregard for civil rights. Directed by Siah Soze, the incendiary clip can be viewed below.
CROOKED also released a loose track, "Split Paths," produced by Jonathan Hay (Prince, Eminem, Rihanna) and featuring sisters Iliana Eve and DJ Hannahbella. That can be heard down bottom.