It's about time.
Let's be real: the best Spider-Man film that dropped was director Sam Raimi's second installment, all the way back in 2004. Since then, fans were treated to a ruined incarnation of Venom and an emo-looking Peter Parker (Spider-Man 3), an ugly Lizard (The Amazing Spider-Man), and a blue-painted Jamie Foxx (The Amazing Spider-Man 2).
Needless to say, when the rights to the webslinger were announced to be shared by both Marvel Studios and Sony (and thus, introducing him into the mega-successful Marvel Cinematic Universe via Captain America: Civil War), fans became hopeful that the MCU would give Spidey the rightful film he deserved.
So, finally, the MCU will formally (re-)introduce the famed superhero in Spider-Man: Homecoming. Set to arrive July 7th, 2017, the film unveils the Tom Holland version of Peter Parker going toe-to-toe with The Vulture (played by Michael Keaton, which is kinda meta as he was both Batman in the Tim Burton films and the titular character in 2014's Birdman or (The Unexpected Virtue of Ignorance)) while dealing with life as a high-schooler (Zendaya, who made headlines for being the first Black Mary Jane Watson, cameos in the trailer as well).
Oh, and Donald Glover is in the film too, making things even more meta following the infamous petition to have him play the Spider-Man a few years ago (not to mention, he voiced Miles Morales — the Black Spider-Man — in an episode of the animated series Ultimate Spider-Man).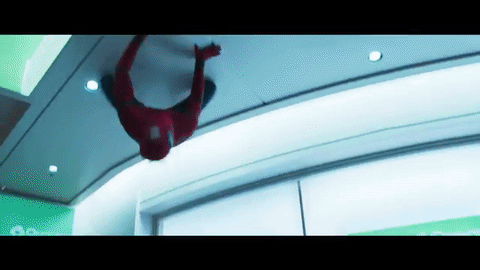 Watch the official trailer, presented by Jimmy Kimmel Live, below.
As a bonus, here is the international trailer.