Although Waka Flocka and Ric Flair's #FlairFlame2016 campaign wasn't enough to stop the Trumpocalpyse, we still appreciate the effort. But now that the election is over, it's time to get back to the music.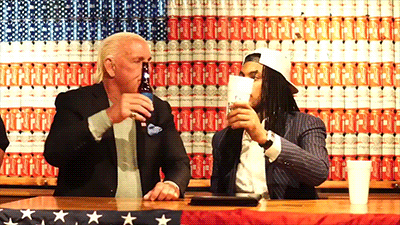 Following the release of LeBron Flocka James Vol. 4 in July, Flocka and DJ Whoo Kid help close out the year with their new collaboration, "Whippin."
With the title, you might think the song is about cars — it's not. Instead, the wild rapper champions his sex game and breaks down his bedroom moves.
Check it out below.
[hnhh]