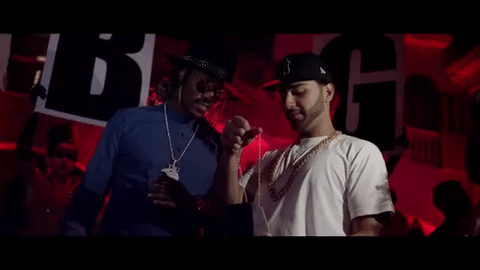 Fresh from swacking a K-Ci & JoJo wedding staple for "Buy Love," Future revisits his Purple Reign mixtape for his second visual in as many days, "Drippin'."
A simple affair, the video is a compilation of Future's many concerts throughout 2016, before throwing a self-admiring mansion party complete with cake and cakes. If anything, it's just an excuse to croon "I'm drippin' on 'em, baby, how you love that?!" off-key in public. Either way, watch it below.
UPDATE: On top of "Drippin," Future also hit us with another video for a new song called "That's A Check" with Rick Ross. That's two joints in two days. Future ending 2016 with a project?