They're just selling everything 2Pac everything these days.
In the past few months alone, 2017 Rock & Roll Hall Of Fame inductee has been the inspiration for a pop-up eatery, while handwritten rhymes and prison letters have been bought for thousands of dollars. Now, an enterprising type is offering up one of his "love" letters from prison on the auction block, and is expecting it to fetch a high price as well.
By "love," we actually mean "the second half of 'What'z Ya Phone #'," as it's essentially a script for something normally seen on Palimas.
(Don't sleep on Palimas.)
One choice quote in the letter goes, "Do u know what a n***a could do with a cucumber, some baby oil and a full pack of condoms?" Let's assume that, when he got out of the joint, Tupac had some fun with the recipient of this letter.
Ken Goldin, owner of Goldin Auctions, has put the letter up for auction Monday (January 9th), where he expects it to fetch "at least $25,000."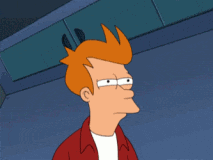 Anyways, the letter can be read in its entirety below.