Lip Sync Battle is, quiet as kept, one of the best "competition" shows on television. More karaoke than contest, the show — hosted by LL Cool J and Chrissy Teigen (whose husband, John Legend, has appeared multiple times on the show) — features two celebrities lip-syncing various songs, sometimes while in full costume. Special guests will help out also, like when Beyoncé came out to perform with Channing Tatum.
Actors Don Cheadle and Wanda Sykes will battle it out in an upcoming episode (airing January 12th), and Don will perform the Notorious B.I.G. classic "Mo Money Mo Problems," shiny suit and all.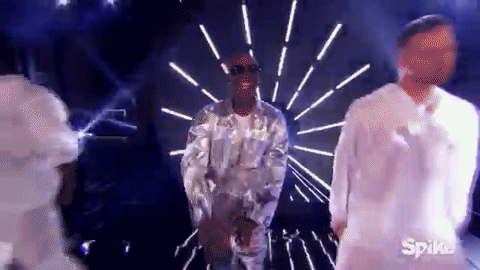 No word on what Wanda will perform; however it looks rather evangelical from a promo photo:
Watch a preview of it below.