In 2016, the A$AP Mob paid homage to the memory of their fallen leader A$AP Yams with the first annual Yams Day. A sold-out concert at Manhattan's Terminal 5, the concert tributed Yams throughout the night, and his mother was even in attendance to share some words with the audience.
Taking to his Twitter account today (January 11th) A$AP Rocky announced the second annual Yams Day, which will take place on the second anniversary of Yams' passing: January 18th. Taking place at The Theater at Madison Square Garden, the Mob have invited the likes of Danny Brown, Top Dawg Entertainment, Joey Bada$$, Kirk Knight, Lil Uzi Vert, Cam'ron, Flatbush ZOMBiES, and even T-Pain, among others, to the party.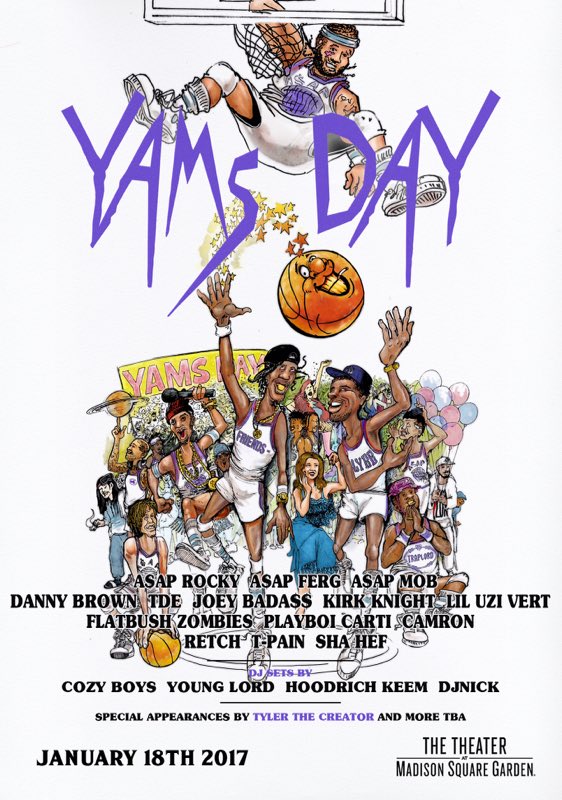 Tickets are available now.