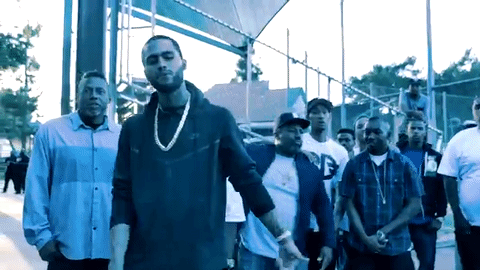 Dave East is on a roll at the moment.
The New York spitter was one of the DopeHouse's Top Emcees of 2016, highlighted by his powerful closing verse on his Kairi Chanel song "Don't Shoot." The Mass Appeal/Def Jam Records signee even made his television debut last night (January 10th), making a cameo on the season 4 premiere of Being Mary Jane.
Dave now drops off a video for his next Kairi Chanel single, "30 N***az." The clip accompanies the news that Dave will join Kid Ink on the European leg of his Up All Night Tour. Suffice to say, Dave is trying to make 2017 his… and he might have Kevin Durant to thank.
10-Mar: Munich, Germany – Tonhalle
15-Mar: Paris, France – YoYo
16-Mar: Offenbach, Germany – Stadthalle
17-Mar: Nuremberg, Germany – Lowensaal
20-Mar: Amsterdam, Netherlands – Paradiso
22-Mar: Esch-Sur-Alzette, Luxembourg- Rockhall
23-Mar: Zurich, Switzerland – Komplex 457
24-Mar: Bremen, Germany – Pier 2
25-Mar: Berlin, Germany – C-Theatre
26-Mar: Prague, Czech Republic – Lucerna
27-Mar: Warsaw, Poland – Proxima
30-Mar: Antwerp, Belgium – Trix
1-Apr: Stuttgart, Germany – Porsche Arena
2-Apr: Oberhausen, Germany – Turnhalle
4-Apr: Hamburg, Germany – Grosse Freiheit
6-Apr: Aarhus, Denmark – Train
7-Apr: Copenhagen, Denmark – Vega Main Hall
8-Apr: Glasgow, UK – Academy
9-Apr: Newcastle, UK – Academy
10-Apr: Dublin, Ireland – Vicar Street
11-Apr: London, UK – Forum
13-Apr: Bournemouth, UK – Academy
14-Apr: Birmingham, UK – Academy
15-Apr: Manchester, UK – Academy