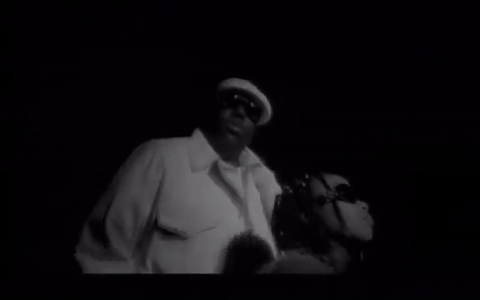 Despite his limited catalog, which stems from his tragic death on March 9th, 1997, one of the greatest songs from the late Notorious B.I.G. was the 1995 remix to his Ready To Die track "One More Chance." With the flip of DeBarge's In a Special Way single "Stay With Me," the platinum single became the first song to become the highest debuting single of all time on the Billboard charts (until, perhaps ironically, it was supplanted by Puff Daddy's tribute song to Biggie "I'll Be Missing You").
(Its video also holds this distinction as one of the best-looking house parties of all time. But, digressing.)
A mini-documentary, by REVOLT TV, now delves into the making of the song. Producer Rashad Smith and Mary J. Blige (who sang the hook along with Faith Evans) spoke on the making of the track. A highlight of the piece is when Smith reveals that "Stay With Me" was not the original sample he planned to use for the remix, but Puff — and a seemingly obscure track on Kid Capri's debut album — would have the final say in things.
Take a trip down memory lane with the video for "One More Chance (Stay With Me Remix)."