For those that haven't seen Young Thug's video for "Wyclef Jean," here is a brief summary.
The entire thing was a mess. Thugger had an off-the-wall and creative idea, and director Ryan Staake tried to bring the rapper's vision to life. Only thing was, Young Thug couldn't even be bothered to show up for the video shoot on time, and when he did finally appear — almost 10 hours later — he never stepped out of his car because his Instagram account got hacked. Staake, instead, shot tons of b-roll footage and the end result was one visual schadenfreude.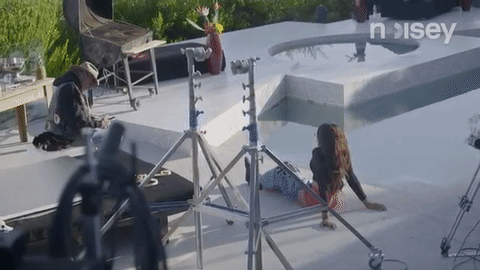 As it turns out, Zach Goldblum of NOISEY was on set when all of this happened, and captured what went (or in this case, what did not) go down. Despite what Staake did, the making of the video was one achingly long day which featured cast and crew members literally standing around for hours on end waiting on a rapper who ultimately ditched the shoot. For those who do not work on the production side of things, this is an inside look at how dowdy it can actually be.
The clip will be on NOISEY: Atlanta, which will air on VICELAND on February 7th.