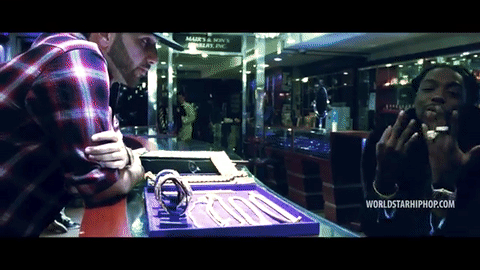 Young Scooter is one of those Brick Squad (and Freebandz) members you tend to forget that he's a member, until you remember that he is a member of the Brick Squad (and Freebandz) and you realize just how extensive Gucci Mane's reach truly is.
Prepping his Jug King project, Scooter unveils a video for his single "Diamonds" with A Boogie and Don Q. The track is an ode to all things sumptuous exorbitance, and that theme is prevalent throughout the Rick Nyce-helmed video: gaudy stones everywhere, money being spent like the fun coupons they are, and strippers (because, of course strippers).
Scooter's Jug King will release sometime in 2017.