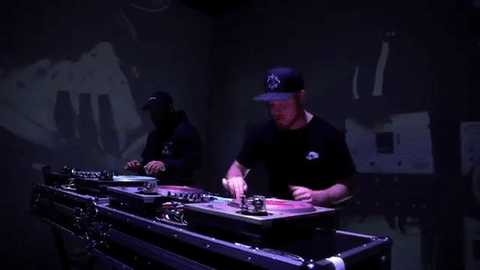 Today (January 20th) would have marked the 52nd birthday of Jason William Mizell, better known as Jam Master Jay of the legendary Run DMC, whose life tragically ended on October 30, 2002 after he was shot and murdered by an unknown assailant. His memory still lives on, however, thanks to the efforts of his son TJ Mizell.
As well as the co-founder of the music label Doperoots with his brother Jesse Mizell, TJ is an accomplished turntablist in his own right currently serving as the deejay for A$AP Ferg. Paying a touching homage to his father on his special day, he and award-winning deejay Skratch Bastid has teamed for this tribute video.
The two masterfully weave in and out of classic Run DMC songs, cutting and blending seamlessly with each other in a manner that would have Jay smiling from the heavens. Celebrate one of hip hop's greatest talents below.