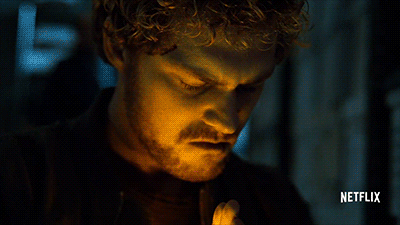 With three successful series (Daredevil, Jessica Jones and Luke Cage), and two more on the way (The Punisher, Defenders), the fourth Defender Iron Fist is set to arrive on Netflix March 17th.
Like his predecessors, Iron Fist's backstory is just as interesting-slash-wild: missing for 15 years and presumed dead after a plane crash that claimed his family, Danny Rand (played by Finn Jones) suddenly reappears to New York City with a (literal) new lease on life, and struggles to reclaim his family's company while carrying the mantle of the titular hero.
Like Luke Cage before it Iron Fist will have a hip hop influence as well, with the RZA directing episode six. A second trailer for the show has been released, and it can be seen below.