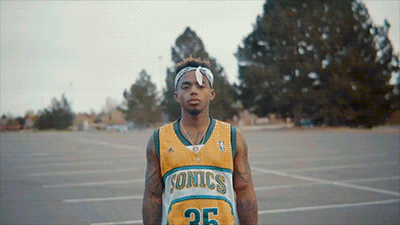 Eclectic Los Angeles duo THEY. will release their debut album, Nü Religion: HYENA, on Feb. 24th. As their buzz has continually grown thanks to a Timbaland co-sign as well as touring alongside the likes of Bryson Tiller, the group has released a video for the project's latest single "U-RITE."
Directed by Psycho Films — the cameras behind Tinashe's "Company" video — the clip can be seen below.
THEY. also announced The Nü Religion Tour, which kicks off March 7th.