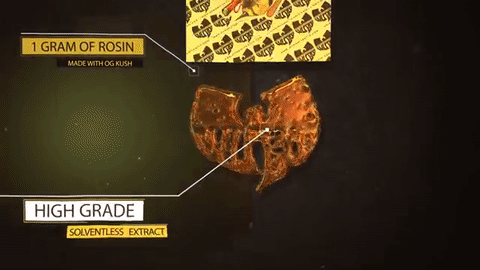 Ghostface Killah: rapper, ugly sweater spokesperson and piff purveyor.
Pretty Tony has his own strain, known as Wu Goo, a "pineapple coconut flavored hash oil that is said to lay you flat on your ass and Californicated by MoonRock creators Dr. Zodiak and Solo." He has followed up with a second track, "Rosin" featuring Scottland.
What is "Rosin," exactly? It is a solvent-less strain which is 70% THC, and comes in two flavors— original and strawberry flavors. Rosin is currently available in California, Michigan, and Arizona.
Like its predecessor, the strain has its own theme music, which can be heard in the mini-video below.