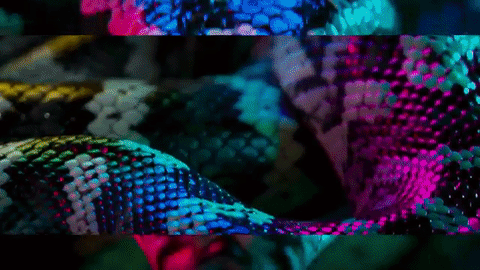 In case you're not keeping score: Tyga is still signed to G.O.O.D. Music, while the Migos — originally believed to have signed a management deal — are not.
Following the announcement of his new deal, the erstwhile T-Raww released the single "Gucci Snakes" with Desiigner. The two have now dropped an accompanying set of visuals for it, directed by none other than Hype Williams.
Keeping it a buck, pressing play on this video would mark the first time I ever heard the song. There's a lot going on in the video, thanks to Hype's trademark quick cuts, but I spotted what appeared to be former SNS alum Ashley Martelle writhing throughout the clip. As for the song? Well, it's exactly what I expect from Tyga at this point. So, there's that.