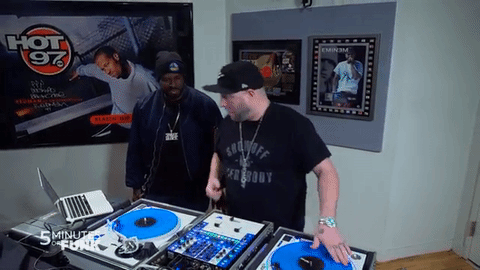 Alongside his long-running freestyle series, Funk Flex has also launched a deejaying series "5 Minutes Of Funk."
Similar to its predecessor, Flex is aiming to put the spotlight on some of today's most technically gifted turntable maestros. He invites Statik Selektah to introduce the segment, who expertly mixes and cuts his way through break beats, blends acapellas with instrumentals, and more.
Watch the Showoff Records founder show out below.