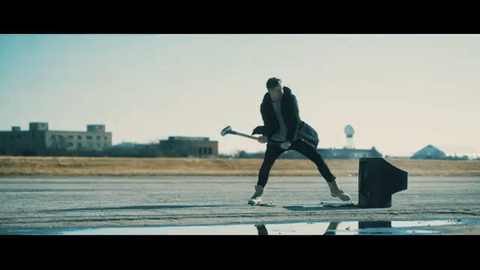 Finally releasing his Perfectly, Tragically, Flawed project in 2017, OnCue recently dropped its first single "Cry Wolf." Produced by both Just Blaze and Maki (formerly of The Postal Service), the song now has a matching set of visuals.
Seemingly alone in a nondescript patch of land, Cuey takes a load off and unloads into a television… which, given the climate of America these days, is more metaphorically poignant than ever these days. Directed by Hunter Lyon, the video can be seen below.
Perfectly, Tragically, Flawed drops March 24th.