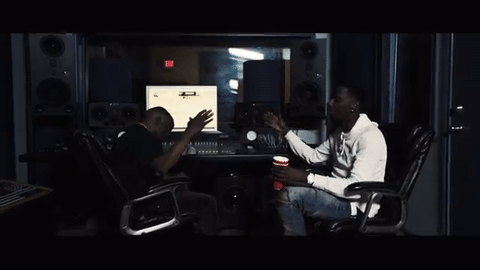 Clearly, Young Dolph and Yo Gotti will never be friends.
The most talked-about song on Dolph's Gelato mixtape, "Play Wit Yo B*tch," it is the definition of "he went there, and then some. SO, naturally, the video for it pulls no punches either.
Taking it back to the Dr. Dre/Eazy-E wars, Dolph employs the use of a fake (and really short) Yo Gotti to embarrass throughout the video. From crying in front of his girl to getting curved by Dolph, nothing is off limits for the Memphis rapper. Why can't they be friends.