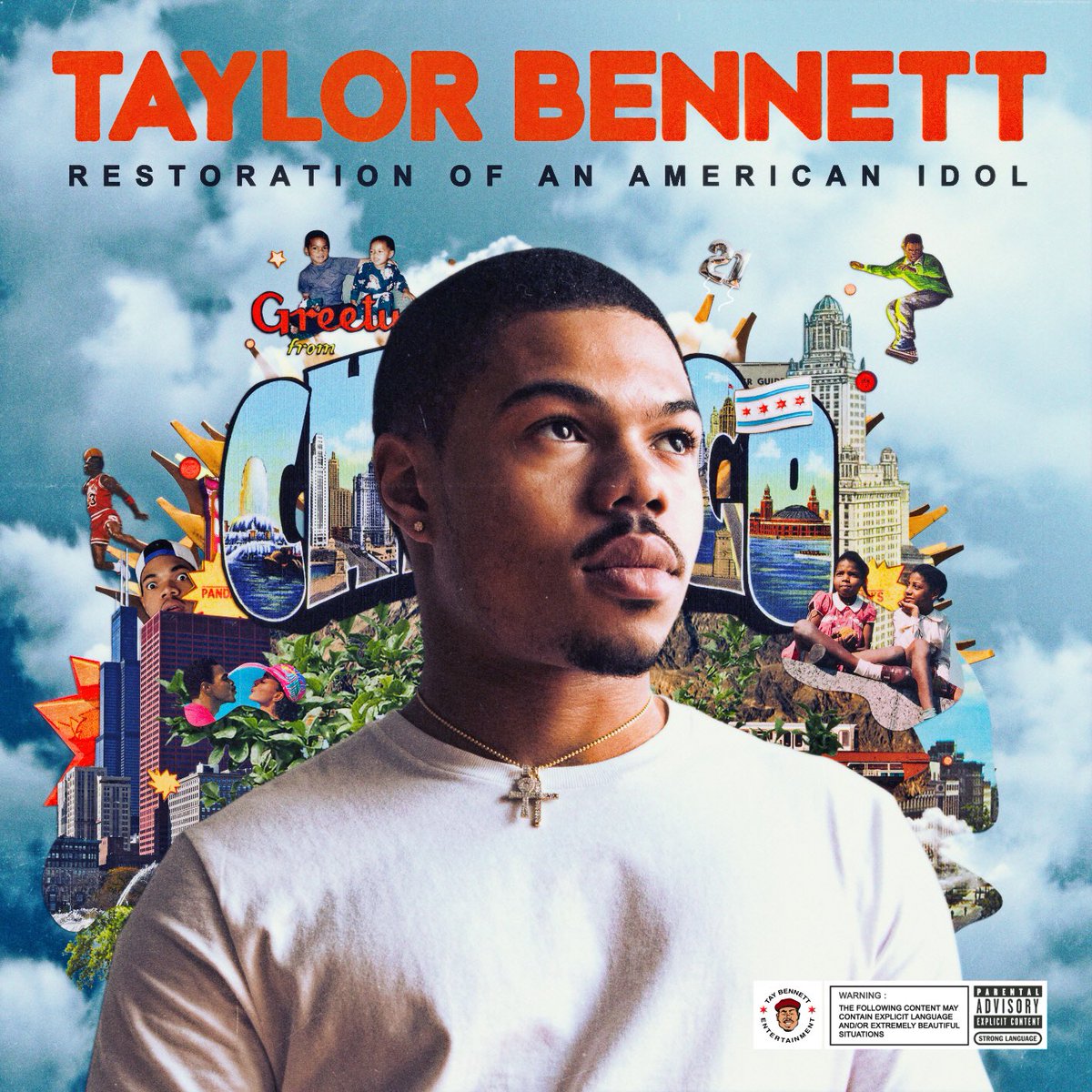 Taylor Bennett is carving out his own lane in music, coming out of the shadow of his brother, Chance the Rapper. His Broad Shoulders mixtape from 2015 got a refreshing revisit with a short film last month, and now for his grandest effort, his new new album, Restoration Of An American Idol.
The album is only nine tracks, but the features include but are not limited to: Chance, Lil Yachty, Mike WiLL Made It, Lil Yachty, Jeremih, KYLE, Raury and Supa Bwe.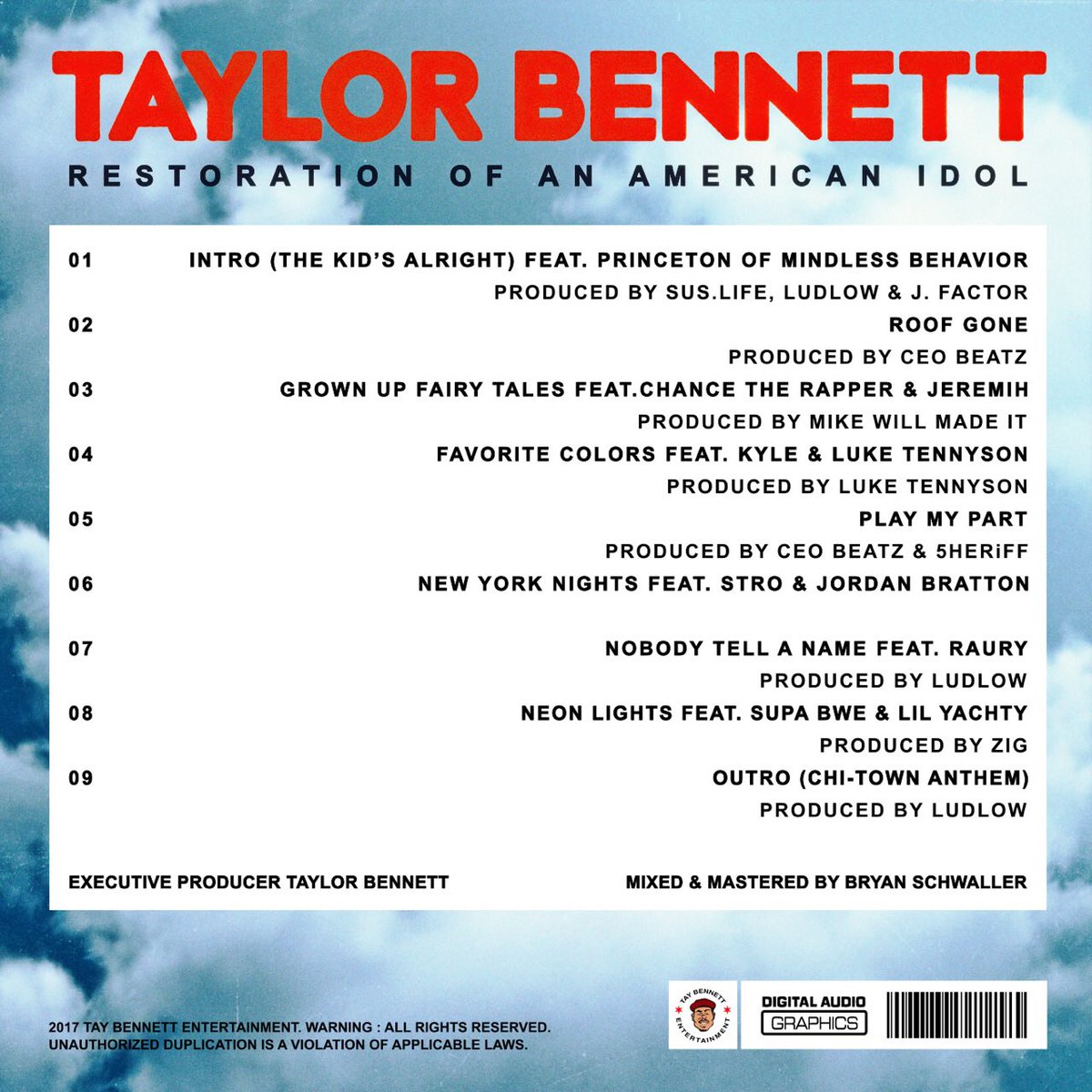 "I hope people find out more about themselves," Bennett told The FADER, who premiered the project. "I hope that people share this music. I hope this music is an experience. I hope that this music makes more of an impression than being a song that they hear a couple times and they like. I hope it brings memories and thoughts to [people's] mind, so when they get older it's not just a song. I want it to be a memory."
Stream the album, highlighted by Chance the Rapper, Jeremih and Mike WiLL Made It on one song, below.