Fresh off the release of his Bobby Tarrantino mixtape, Logic resurfaced in October of last year to announce the title of his third album: AfricAryaN.
But that was last Fall. And like Lauryn Hill once said: "Seasons change, mad things rearrange."
Fast forward through Winter, Logic's had a change of heart, and yesterday, he revealed a new title: Everybody — with "AfricAryaN" now being the title of the closing track.
"It is a negative statement, it's like I'm either one or the other." Logic told HardKnockTV while speaking on the former title. "Black folks who don't realize I'm mixed will treat me like some racist person. When white people find out I'm black they treat me with racism. I just felt like I didn't belong and I didn't fit in anywhere… But as I created the album, it became less and less about me, and more about everybody else."
Due out May 5th, the road to Everybody officially begins tonight with pre-orders going live on iTunes and the release of the album's title-track.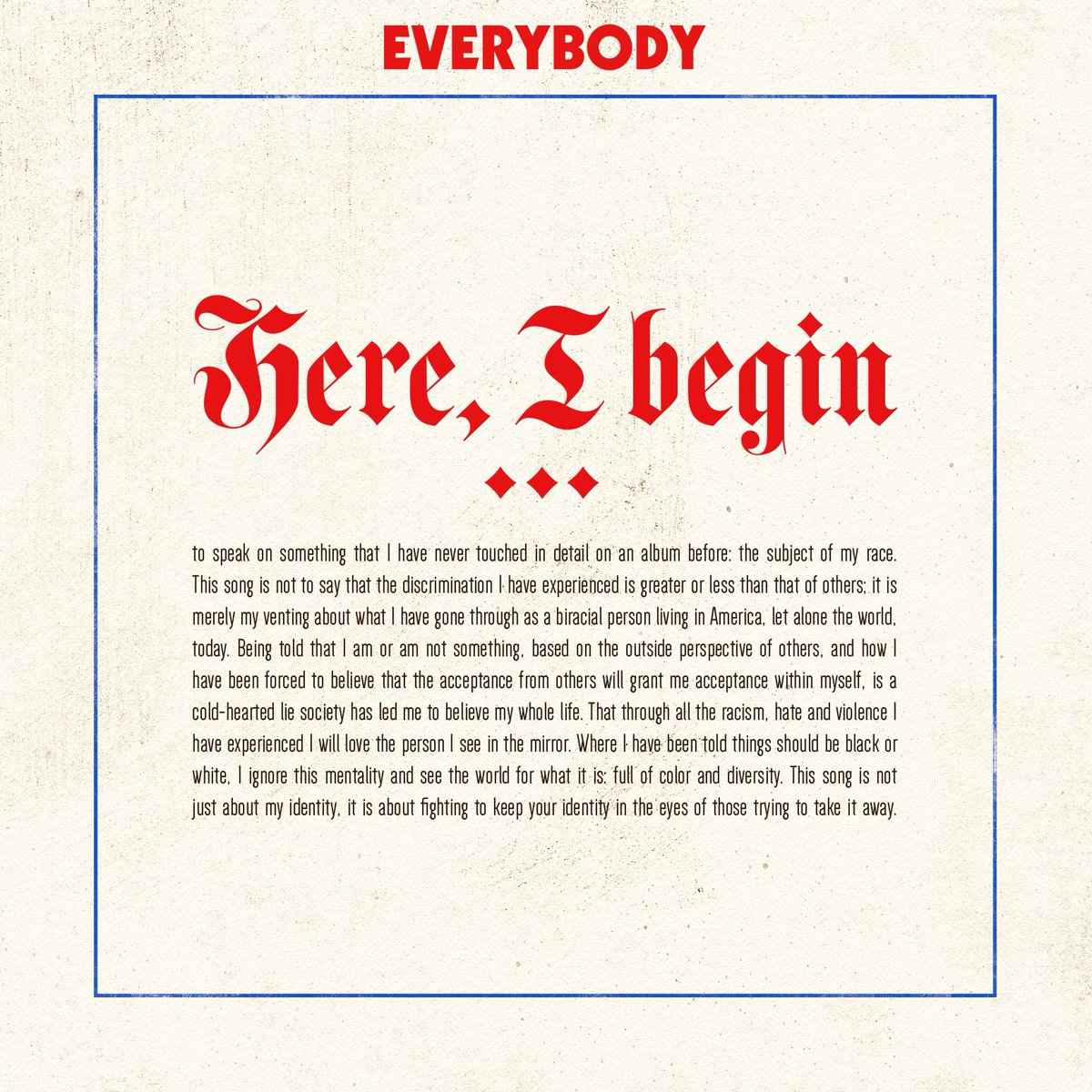 Logic also sat down with Genius to break it down.
Damn. Thank you so much for the comments on the cover. Here's just a small bit of the story of how it came to be. So much more to share. pic.twitter.com/IH2kcY67yi

— Sam Spratt (@SamSpratt) March 29, 2017