Similar to Dave Chappelle, Chris Rock and Marvel Studios, comedian Adam Sandler also has a multi-movie deal with Netflix. The third of these films, Sandy Wexler, is slated to arrive on the streaming platform on April 14th.
The movie isn't anything Oscar-worthy — Sandler is a talent manager working in Los Angeles in the 1990s, and falls in love with one of his clients, Courtney Clarke (portrayed by Jennifer Hudson) — and is best suited for those who prefer their lazy Saturday afternoons stoned to the gills. However, Hudson's character did a song with Babyface and Ma$e (yep, Ma$e) in the movie, "Mr. DJ," which can be seen below.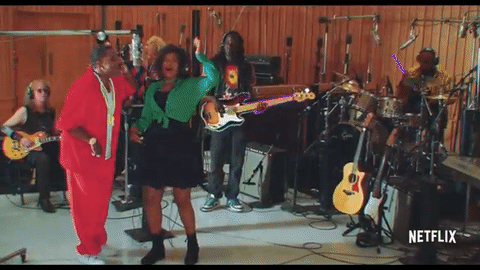 Watch a trailer for Sandy Wexler below.