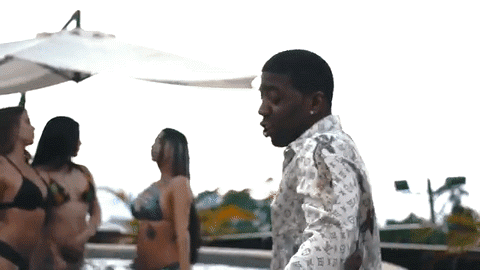 Thanks to the success of his single "Key To The Streets," YFN Lucci has positioned himself as one of Atlanta's rising talents.
Following the release of his Long Live Nut EP, Lucci returns with a video for one of its more popular singles "Never Worried." It's a standard affair: rapping into a camera, in a nice home, surrounded by half-dressed and buxom women. The LVTRKevin-directed video can be seen below.
Last night (April 19th), Lucci joined Yo Gotti on stage to perform their single "They Like" on Jimmy Kimmel Live!. Their performance can be seen below as well.