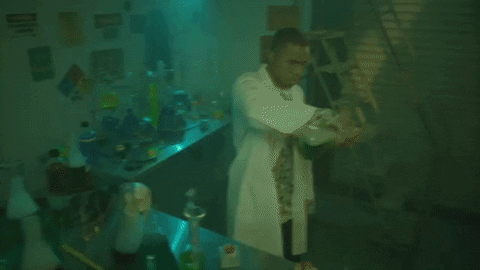 We haven't seen much of Allan Kingdom following the release of his debut album, LINES. That's probably because he's been traveling the globe performing in various countries.
Or, it could be because he's literally in a laboratory with Denzel Curry, as evidenced in their video for "The Fusion."
The two are conducting some… interesting experiments throughout their YASH-directed clip. Somehow, whateer's in that beaker grants the two the ability to make people. If that's the case, perhaps they can clone a few extra Sanaa Lathan types for the DopeHouse?
… just saying.