A stark contrast to its musical cousin dancehall, soca music is usually more cheery and party-oriented than dancehall's hyper-sexual and sometimes violent themes. Sure, the sex is there — this is the Caribbean music, after all — but it's more implicit and less vulgar than, say, anything from Vybz Kartel.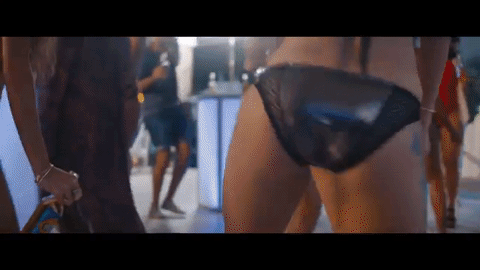 (Key word: less vulgar.)
Machel Montano is one of the genre's most popular artists, with a career that spans over three decades. The youngest person to ever win the Caribbean Song Festival (in 1987), he has become a nigh-legendary fixture in his home country of Trinidad and Tobago. A bonafide party-starter, Montano released the video for "Fast Wine" back in February 2017, but it has quickly become one of my favorite songs of the warmer months.
Although the likes of Major Lazer and Ed Sheeran have been essentially gentrifying Caribbean music into something that's been labeled "tropical house," songs like "Fast Wine" make this writer appreciate soca music even more. And Machel's long-running success is proof that that one doesn't need to be "tropical" to get recognition.